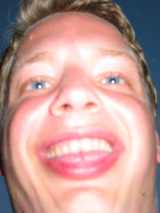 My name is . Cordially welcomely on my future-oriented Web operational readiness level. I am young dynamic and with success mathematics with the nebenfach psychology at the Phillips university Marburg studied.
My personal characteristics are success orientingness , determination and readiness to perform . It is particularly important me to meet the daily challenges with joy and continuously dynamic motivation to show to proceed as well as in my spare time performance, thereby however with competitors fair. Despite everything I am to be had very humorous and for almost each fun. Indecentness is for me likewise a foreign word such as failure or slipping.
It is personally particularly importantly, fit it for 21. To be century. In addition it belongs in my eyes naturally to always remain round in the topics around the computer at the ball to remain authorized to act and impudently, independently and young-dynamically rueberzukommen in order to be able to meet new challenges dynamically, " ". Because it applies not to lose the link. Even ones within the area of the future technologies are open important career chances, for which also I cannot lock, may, want and will.
It makes me happy naturally about each constructional acknowledgement by eMail.
My a 21.Jahrhundert-Webtechnologie sets standards within the area of modern communication.



Dieser Seite in Deutsch wieder